About Us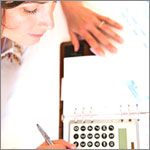 Sweet Homes is a professionally managed Real Estate Consultant in Bhopal that is engaged in offering comprehensive realty solutions. We are a dedicated team of professionals that offers a wide array of services like Buying Property, Selling Property, and Rent/Lease Property. Our other services include Construction Services and Architectural Services. Apart from that, we also specialise as a Property Legal Advisor, Home Loan Consultant and Vastu Consultant.

We have established this company by our hard work and with full confidence to satisfy our clients. Today, we have earned a name far and wide due to our quick time response and prompt services. Backed by a team of expert professionals, our company has made a major contribution to the real estate industry in this short span of time which has earned us respect in the market. Honesty, professionalism and passion have always been our major concern which we have followed in our day to day work. We have been catering to all kinds of clients with any kind of budget and specifications since our inception.

We were formed in the year 2011-2012 under the management of Mr. Jeetendra Mahurkar, who with their passion and innovation have brought the company to this level today. Our aim is to get a remarkable position in the real estate market in the coming years and most importantly to satisfy our clients to the highest level providing value to their money.